Flettner TCX-2 Air Vent Black/White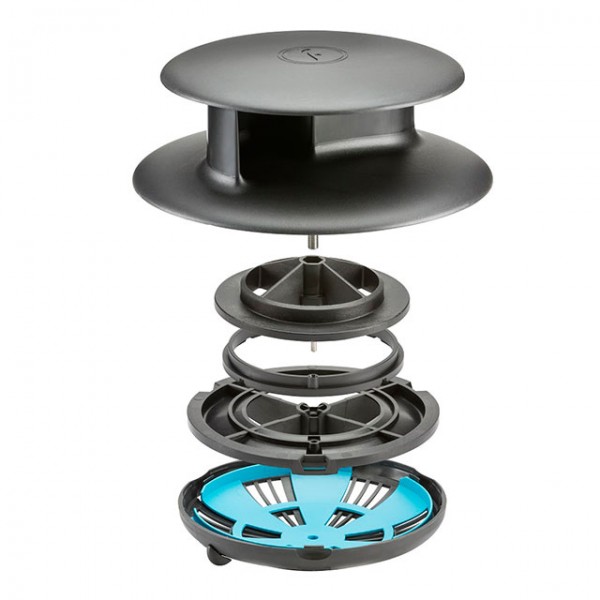 The Flettner TCX-2 represents the very latest generation of rotary ventilators and has been designed with one over-riding purpose in mind - to be the absolute best.
No stone has been left unturned to maximise the efficiency and sheer torque it delivers. The result: a new rotary ventilator that extracts nearly twice as much air as the famous Flettner 2000. As if that weren't enough, the new TCX-2 is much simpler to fit than a conventional rotary ventilator, representing a substantial saving in labour costs.
This model, the Flettner TCX-2 with a narrow base, can be fitted to roofs where the gap between ribs is as small as 108mm / 4.25".
Extracts:
Combats:
Excess heat
Condensation
Odours
Flettner Ventilator Limited is the world leader in wind-powered ventilators.
Known for their amazing reliability Flettner vents are used around the globe on virtually every kind of vehicle not to mention dozens of other application from motor caravans to mountain cabins.
Engineered for sheer durabilty and toughness, the ventilators can cope with extreme conditions from equatorial downpours to Antarctic ice.
Always look for the 'Genuine Flettner' logo - the badge of reliability.
Benefits of a Flettner TCX-2 Ventilator
Powerful extraction
Short fitting time
Extemely tough
No maintenance
No battery drainage
No electrical connections required