Flettner 2000 Air Vent Black/White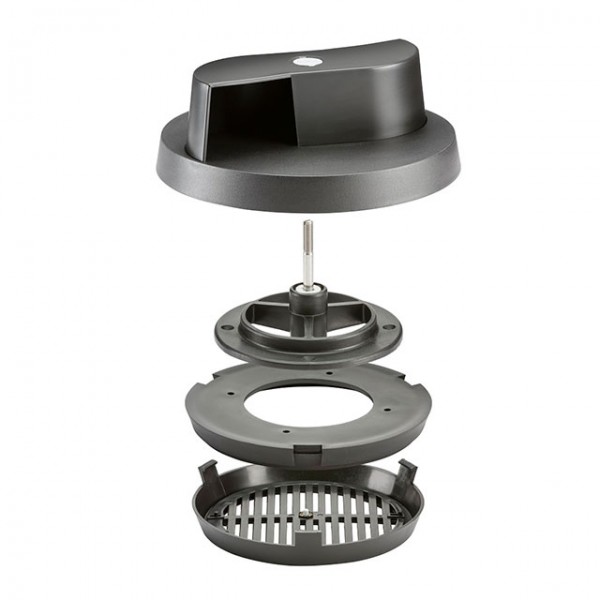 The Flettner 2000 is firmly established as the definitive wind-powered rotary ventilator. A time-proven design and pedigree, a reputation for toughness, versatility and sheer reliability make the Flettner 2000 the natural choice where ventilation is required.
Easy and quick to fit no matter what the application, the Flettner 2000 has an unrivalled list of endorsements from providing dependable, trouble-free ventilation in Antarctic field stations to kayak expeditions across the Tasman sea.
Only Flettner provide a Lifetime Warranty to give you full confidence and peace of mind - Flettner – 'Fit it and forget it!'
The Flettner '2000' can be fitted to vehicles with ribbed roofs provided that the gap between each rib is at least 145mm / 5.75". An alternative model, the Flettner TCX-2 with a narrow base option, can be fitted to roofs where the gap between ribs is as small as 108mm / 4.25".
Extracts:
Combats:
Excess heat
Condensation
Odours
Flettner Ventilator Limited is the world leader in wind-powered ventilators.
Known for their amazing reliability Flettner vents are used around the globe on virtually every kind of vehicle not to mention dozens of other application from motor caravans to mountain cabins.
Engineered for sheer durabilty and toughness, the ventilators can cope with extreme conditions from equatorial downpours to Antarctic ice.
Always look for the 'Genuine Flettner' logo - the badge of reliability.
Benefits of a Flettner 2000 Ventilator
Powerful extraction
Short fitting time
Extemely tough
No maintenance
No battery drainage
No electrical connections required